Welcome to Evergreen Commons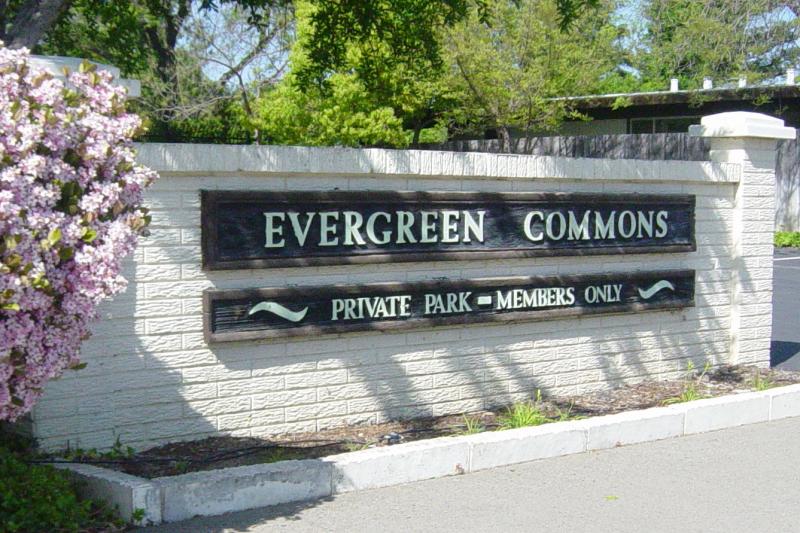 We are a homeowners association of 115 "California Modern" homes in suburban Sacramento designed by architect Carter Sparks and built by the Streng Brothers in the early 1970s. Click here to learn more about Evergreen Commons.

Toy Drive Thank You
Sheriff Scott Jones sends thank you letter for Evergreen Common's 2019 Toy Drive Donation. Click on link below to read the letter.
About Evergreen Commons Assoication
Evergreen is a mix of modern Strengs. The majority being single family homes, and a little more than one third being half-plexes.
Center to Evergreen Commons is our 3 acre private park. Here we enjoy three swimming pools, barbeques, a basketball court, a children's play area, large green lawns, and a walking path that figure-eights through it all. This "Park Green" is a real showpiece that enhances the unique homes surrounding it.
Our park is our Association's gathering place for various social events during Sacramento's long fair weather season. We hold an annual Easter Egg Hunt, a Fourth of July Pool Party and Barbeque, and an Ice Cream Social or two during the warm months.
Evergreen Commons is located in the unincorporated Sacramento County community of Arden-Arcade, more precisely in an area once referred to as Arcade Park. Arcade Park was known as "the Pasadena of Northern California" when land was being sold for development in the early 20th century. This may have been an influence in naming the main street through our community, Pasadena Avenue. Now into the 21st century, we are a well established, quiet and safe neighborhood.
Thanks for visiting.

EVERGREEN COMMONS ASSOCIATION BOUNDARY